Jeetwin Deposit Methods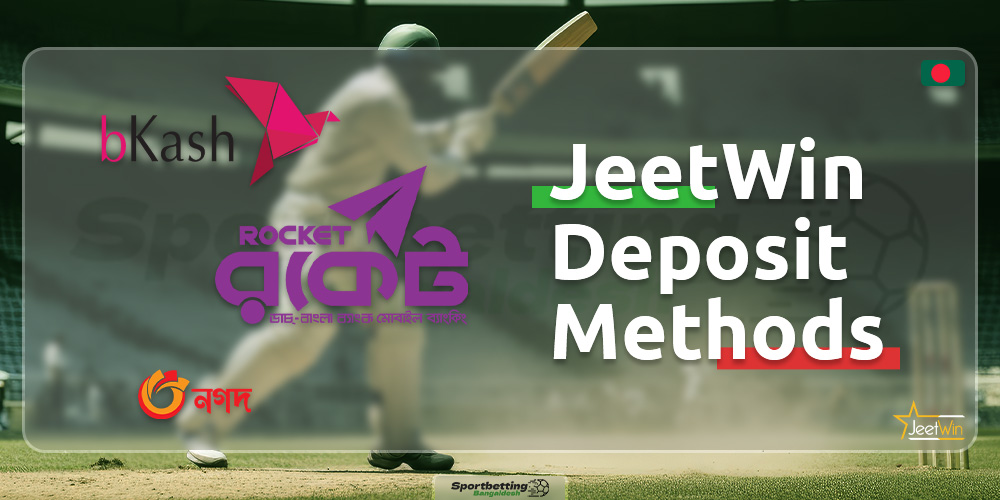 JeetWin's payment systems have been carefully chosen to suit a broad spectrum of users, ensuring everyone finds a method that fits their needs:
BKash. BKash is a popular service in Bangladesh. This method lets you deposit money directly from your mobile device, making it convenient and fast. To make a transaction, you need to have a registered and active BKash account.
Nagad. It is another widely used mobile service, similar to BKash. It also allows users to replenish money from their mobile devices. You just need to have a Nagad account to make a Jeetwin deposit.
AstroPay. It is a prepaid virtual card that can be used worldwide. It provides a secure and swift process, ensuring your gaming is not interrupted. Users can buy an AstroPay card of any value and use it to make a deposit.
Rocket. Rocket is a mobile banking platform that Jeetwin's players can use for deposits. It is convenient and fast.
USDT (Tether). It is a type of cryptocurrency that is tied to the value of the United States Dollar. It provides a stable and safe means of depositing funds. All you need is a digital wallet that holds USDT to make your deposit.
Looking beyond these choices, Jeetwin's methods stand out for their flexibility and ease of use. Each way caters to a different need, whether quick mobile transactions with BKash and Nagad or the global reach and security of AstroPay and USDT.
The security of transactions is a top priority for Jeetwin. Regardless of the chosen option, users can rest assured that their money is safe. The platform utilizes advanced encryption to protect payments, providing extra safety to every user.
How to Deposit Funds in Jeetwin?
Depositing funds is straightforward and user-friendly, designed to get you started on your gaming journey with minimal fuss. Here's how to deposit money in Jeetwin:
Step 1: Log in to Your Account
First, sign in to your Jeetwin account. If you're new to the platform, you must create an account first. The process is straightforward, requiring only basic information such as your name, email, and password.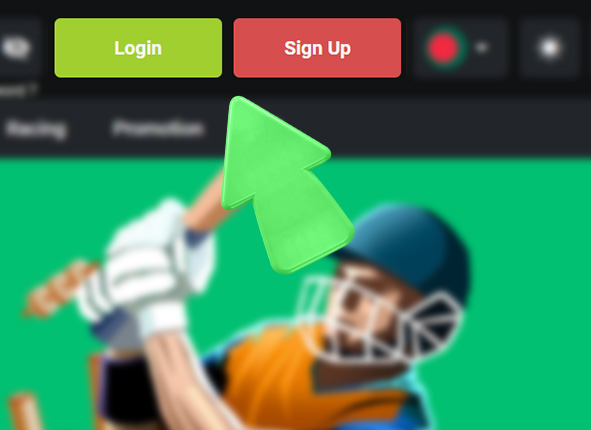 Step 2: Go to the "My Account" Section
Once you're logged in, navigate to the "My Account" section. There, you will find various options related to your account.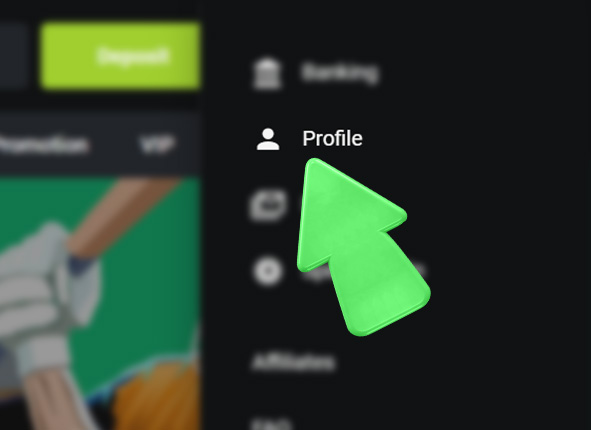 Step 3: Click on "Deposit"
Navigate to the "Deposit" tab. You will be directed to a dedicated page where various deposit methods are available for selection by clicking on it.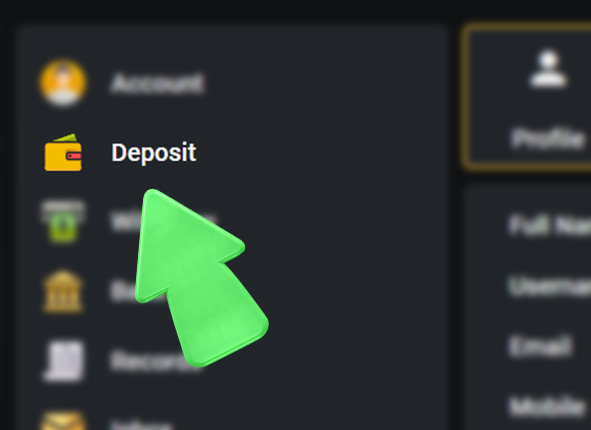 Step 4: Select Your Preferred Option and Amount
Here, you'll see a list of available methods. Choose the one and enter the amount you wish to replenish.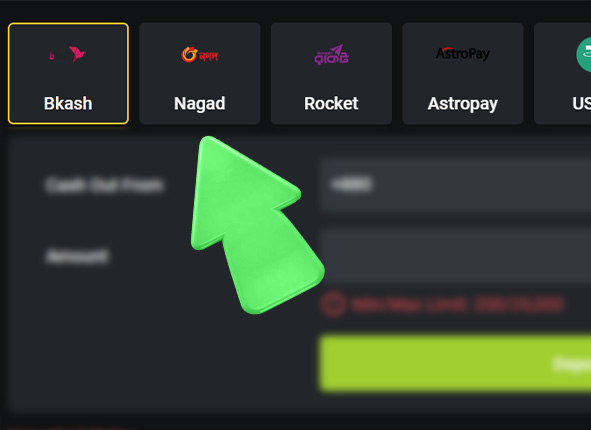 Step 5: Confirm the Transaction
Click "Confirm" to proceed with the transaction. Follow any additional steps your chosen deposit method requires to complete the transaction. The Jeetwin deposit time in Bangladesh is instant or may take 1-2 minutes, depending on the method chosen.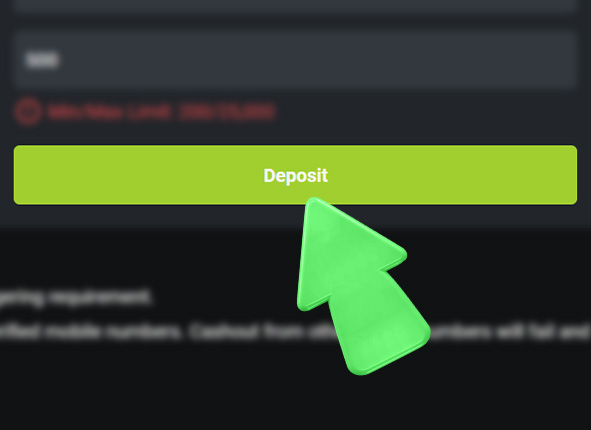 The platform has designed its deposit system to be as convenient and efficient as possible, reducing wait times and allowing you to jump right into the action. Moreover, each option has a user-friendly interface, guiding you throughout the process. Whether using BKash, Nagad, AstroPay, or USDT, you'll find the process intuitive and straightforward. In case of any Jeetwin deposit problem, contact support. They are available 24/7 and can help you resolve issues or answer deposit questions.
Bonuses for Account Deposits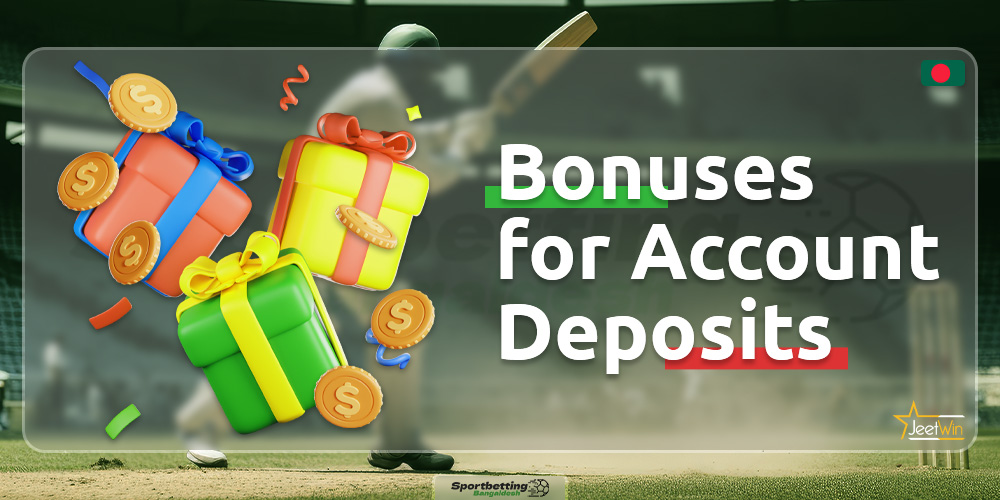 Depositing funds into your Jeetwin account fuels your gaming experience and opens up a treasure chest of bonuses. These bonuses range from welcome offers for new users to reload bonuses for seasoned players daily. They're tailored to various games, allowing you to boost your gameplay in the area you enjoy most. Let's explore these bonuses:
100% Welcome Bonus. The gambler can get it only once. This promotion provides new users a 100% match on their first deposit of up to 800 BDT. To claim the welcome offer, a minimum deposit of 800 BDT is required. Wagering requirements – 10X. To wager it, you are allowed to play all games except W9 and Big Six Wheel. The maximum withdrawal from this bonus is unlimited, offering you a fantastic start to your gaming journey.
50% Welcome Bonus on Horse Racing. Love horse racing? This bonus rewards you with a 50% match up to 3,000 BDT on your deposit. You must replenish at least 500 BDT to be eligible, and the maximum withdrawal is unlimited. Wagering requirements – 5X.
50% Welcome Bonus on Casino and Table Games. You will get up to 12,000 BDT for depositing at least 500 BDT. The maximum withdrawal is 45,000 BDT and the wagering requirement is 15X. The players can use the bonus only once.
200% Welcome Bonus on Slots and Fish Games. Slot and fish game enthusiasts can avail of a whopping 200% bonus on their deposit of up to 10,000 BDT. Wagering requirements – 20X and maximum withdrawal is also unlimited.
3% Jeetwin Deposit Bonus on USDT. Cryptocurrency users can replenish in USDT and get a 3% bonus with no cap on the maximum bonus amount. The minimum deposit is 1,000 BDT. Wagering requirements – 1X.
Daily Reload Bonus. Keep the fun going with a daily 35% reload bonus on slots and fish games or place bets with a daily 12% reload bonus on horse racing. The bonus caps at 12,000 BDT, with a minimum deposit of 500 BDT. Wagering requirements – 15X.
Birthday Bonus. Entered your date of birth when registering, made 3 deposits, and a turnover of 75,000 BDT and you'll get up to 5,000 BDT on your special day! The gift is available once a year, turnover – 25X.
These bonuses are part of Jeetwin's commitment to creating an engaging and rewarding gaming experience. By diversifying the bonus types, Jeetwin caters to various gaming preferences, from casino games and slots to horse racing and fish games.
However, it's crucial to note that these bonuses are subject to playthrough. This means you need to wager them before withdrawing the funds. The specific requirements vary for each bonus, so read the conditions carefully.
Minimum and Maximum Deposit Amounts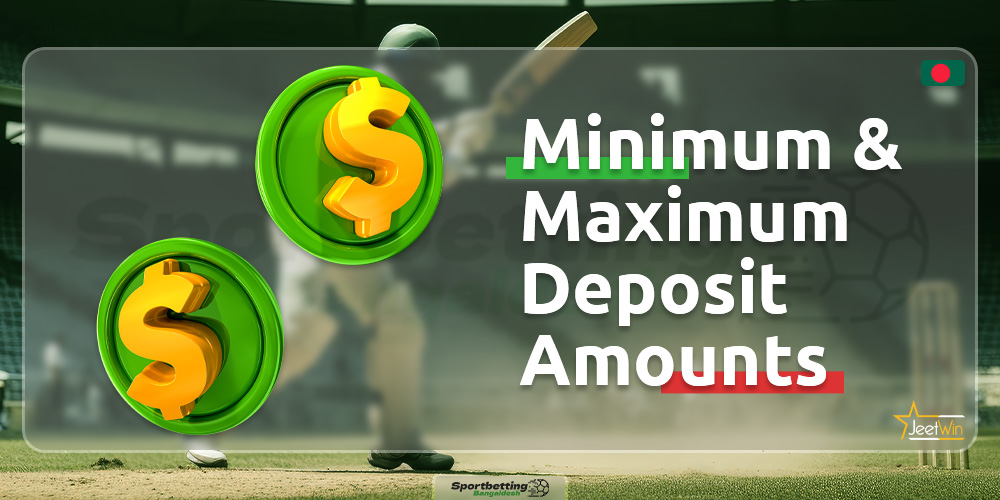 Jeetwin provides a flexible range of deposit amounts, making it accessible to everyone regardless of their budget. Whether you're a casual player looking to make a Jeetwin minimum deposit or a high-roller aiming to go big, you'll find the limit that suits your needs. Below is the breakdown of the minimum and maximum amounts per method:
| Deposit Method | Minimum Amount | Maximum Amount | Processing Time |
| --- | --- | --- | --- |
| BKash | 200 BDT | 25,000 BDT | 10 – 15 minutes |
| Nagad | 200 BDT | 25,000 BDT | 10 – 15 minutes |
| AstroPay | 500 BDT | 50,000 BDT | Instant |
| Rocket | 200 BDT | 25,000 BDT | 10 – 15 minutes |
| USDT | 1,000 BDT | 500,000 BDT | Instant |
These limits cater to players of all kinds, ensuring you can dive into the thrilling gaming world on your own terms. Whether you prefer the ease of mobile banking with BKash and Nagad, the global convenience of AstroPay, or the stability of USDT, you can enjoy fast and instant transactions at the click of a button.
Jeetwin Withdrawal Methods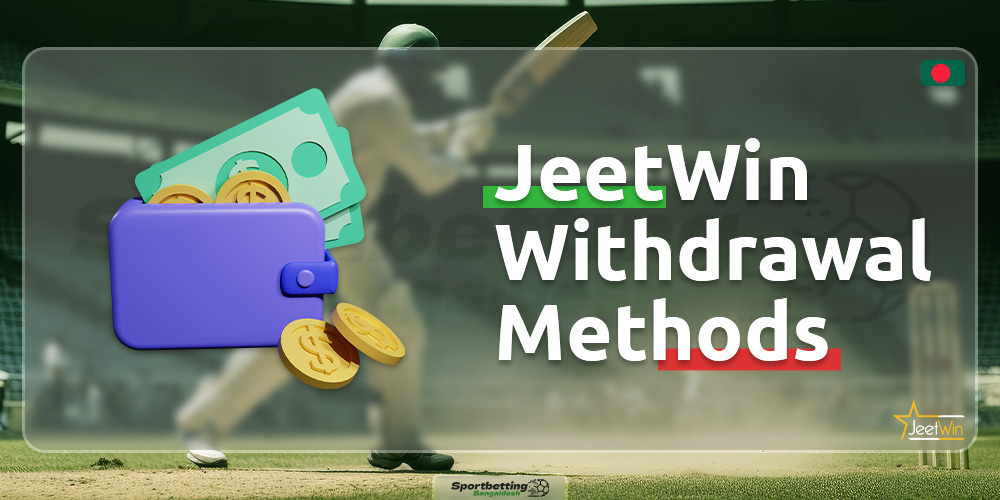 After experiencing the thrill of the games and tasting success, it's time to withdraw your winnings. Jeetwin offers several options for withdrawal, ensuring a smooth, hassle-free process. Here are the key Jeetwin payment methods for cashouts:
BKash. BKash continues to be a player favorite for withdrawals. This mobile banking service lets users pull funds directly to their mobile devices.
Nagad. Much like BKash, Nagad is another mobile banking service popular among users for its ease and speed.
Rocket. Rocket is also a mobile banking platform that you can use to withdraw your winnings. Its simple, user-friendly interface makes the withdrawal process a breeze.
Each of these withdrawal methods brings its unique blend of convenience and speed. Whether you prefer BKash, Nagad, or Rocket, you can rest assured that withdrawing your winnings will be seamless. Double-check each method's minimum and maximum limits before making your withdrawal request.
How to Withdraw Funds from Jeetwin Account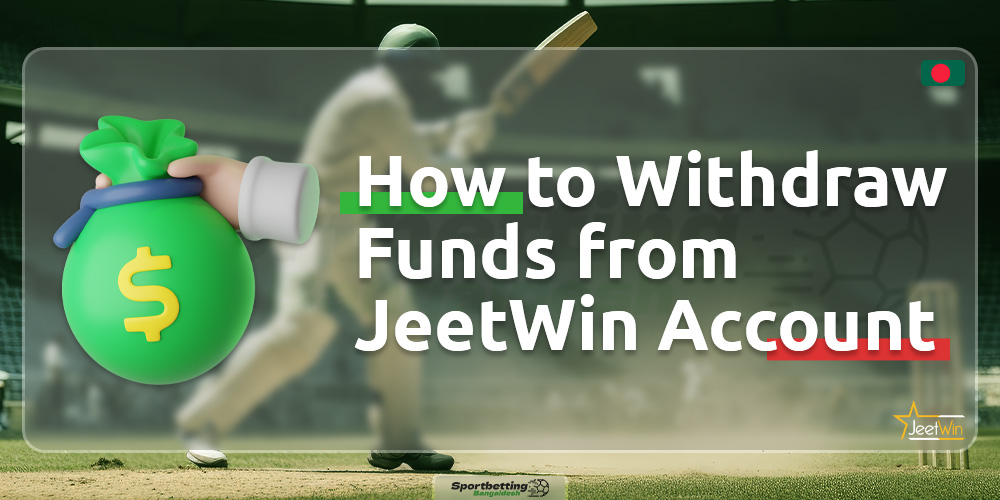 Ready to collect your winnings? Withdrawing funds from your Jeetwin account is just as straightforward as depositing. Follow these simple steps to get your money quickly:
Log in to Your Account. Start by signing in to your Jeetwin account. You'll need your username and password for this.
Navigate to the 'My Account' Section. Once logged in, head to the 'My Account' section. This can typically be found in the top right corner of the homepage.
Click on 'Withdraw.' Within the 'My Account' section, you'll see an option labeled 'Withdraw.' Clicking on this will take you to the withdrawal page.
Select Your Preferred Option. Here, you'll be asked to choose your preferred method from the options available. Depending on your preference, this will be either BKash, Nagad, or Rocket.
Enter the Amount. Once you've selected your preferred Jeetwin withdrawal method, enter the amount you wish to withdraw. Check your chosen method's minimum and maximum limits before entering the amount.
Confirm the Withdrawal. After entering the amount, click 'Confirm' to submit your request. The platform will process your request, and your funds should reach you soon.
Withdrawing funds from your Jeetwin account is as simple as following these six steps. This intuitive process ensures a hassle-free experience, allowing you to enjoy your winnings without unnecessary delays.
Moreover, the three options offered – BKash, Nagad, and Rocket – are all recognized for speed and security. Each option provides an efficient way to access your funds, allowing you to choose the one that suits you best.
Minimum and Maximum Withdrawal Amounts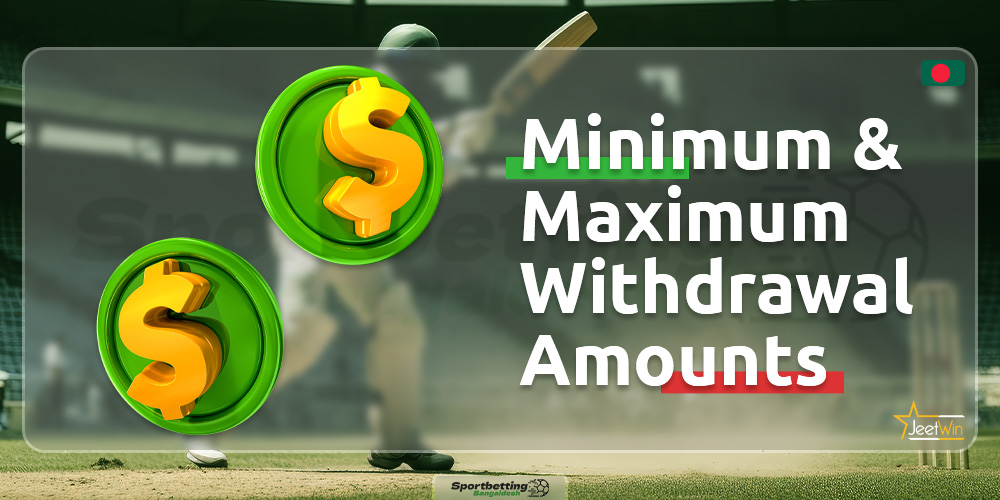 These limits are designed to accommodate players from all walks of life. Whether you're cashing out a small win or a jackpot, Jeetwin ensures the process is easy and accessible. The processing time ranges from 1 to 5 business days, providing ample time for verification and transfer.
| Withdrawal Method | Minimum Amount | Maximum Amount | Processing Time |
| --- | --- | --- | --- |
| Any method | 1,000 BDT | 30,000 BDT | 1-5 business days |
Remember, play within your limits, and always gamble responsibly. With Jeetwin, you can rest assured that your gaming journey is safe, secure, and rewarding. Now, go ahead and enjoy the thrill of gaming and the joy of winning!
FAQ
Is it safe to deposit money on Jeetwin?

Absolutely. Jeetwin uses advanced security measures to protect your transactions and personal data. Your deposits are safe with Jeetwin.
---
What currencies can I use on Jeetwin?

Currently, Jeetwin accepts deposits in Taka (BDT) and Indian Rupees (INR). They also accept USDT (Tether), a type of cryptocurrency.
---
Can I withdraw my bonus without playing?

No. Bonuses given by Jeetwin are subject to playthrough. You'll need to meet these requirements.
---
Why was my withdrawal request declined?

Withdrawal requests may be declined for several reasons, such as not meeting the wagering requirements, exceeding the withdrawal limit, or having incomplete account information.
---
How long does it take to process a withdrawal?

The Jeetwin withdrawal time varies but generally takes 1-5 business days. The exact time depends on your chosen option.
---